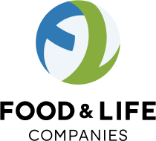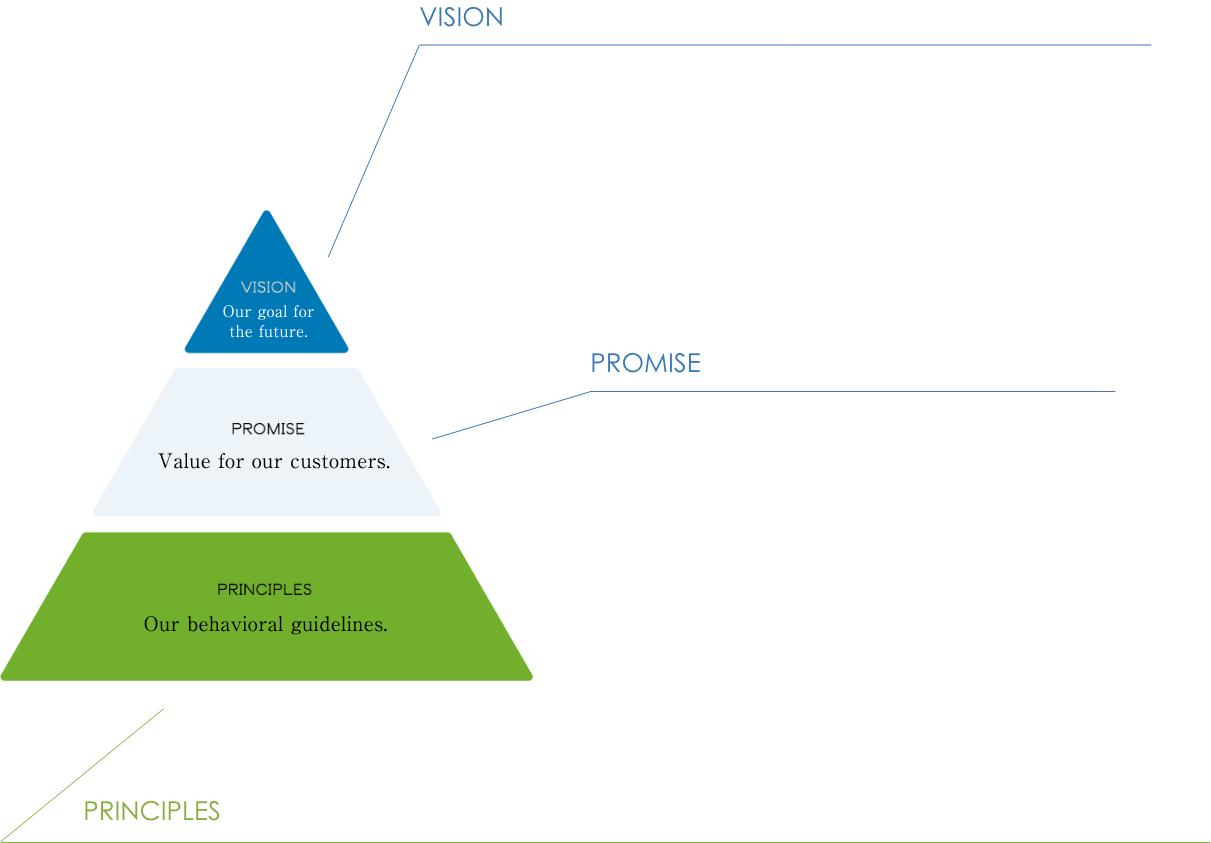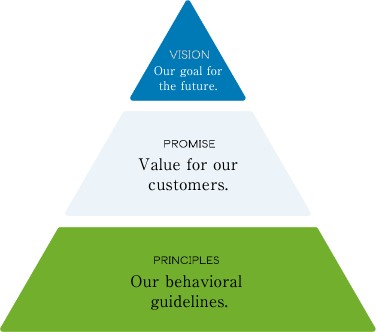 Discovering new tastiness,
Sharing moments of joy.
We aim to exceed our customers' expectations for UMAI!(what's delicious).
Our goal is to bring excitement beyond imagination, to everyday lives.
We will relentlessly pursue providing more value.
1. Challenging spirit that may even deviate from the norm.We are willing to change. We want to grow. We can also be playful/roguish, and will continue to seek challenges.
2. Dedicated/Single-minded sincerity.Our priority is the safety and well-being of people and the environment.
3. Appreciation to all, from the bottom of our hearts. We never forget the gratitude toward our customers, employees, business partners, farmers/producers, local communities, stockholders, etc.
4. Pride of being professional. Each and every one of us, is a pro in our fields. With a strong sense of mission and responsibility, we will relentlessly pursue our areas of expertise.
5. Diversity and respect for individuality. To continuously raise the standards of our Group, we will respect diversity and encourage different viewpoints and talents.
The New Corporate
Name & Logo
Our goal is to bring delicious food and dishes to everyday meals, and provide enriching experiences to our customers. This is the philosophy behind the name "FOOD & LIFE COMPANIES."
In order to convey that we are realizing our dreams together, we have added the word "COMPANIES." The logomark is formed from the F and L, and expresses our wish to spread the joy of delicious food to every corner of the world.
And the key colors of "ocean blue" and "earth green" symbolize the blessings we hope to continue to enjoy, well into the future.
Compliance Policy・
Code of Conduct