Basic approach to corporate governance
Our basic approach to corporate governance is for management to take personal responsibility for confirming adherence to laws, regulations and the articles of incorporation, and establishing a management system that upholds corporate governance.
In order to achieve "Our Corporate Philosophy" and "Management Targets", we believe that establishing management systems that guide the attitudes of all officers and employees and provide direction in our business activities will lead to fairer and more transparent management, and bring about benefits for all of our stakeholders.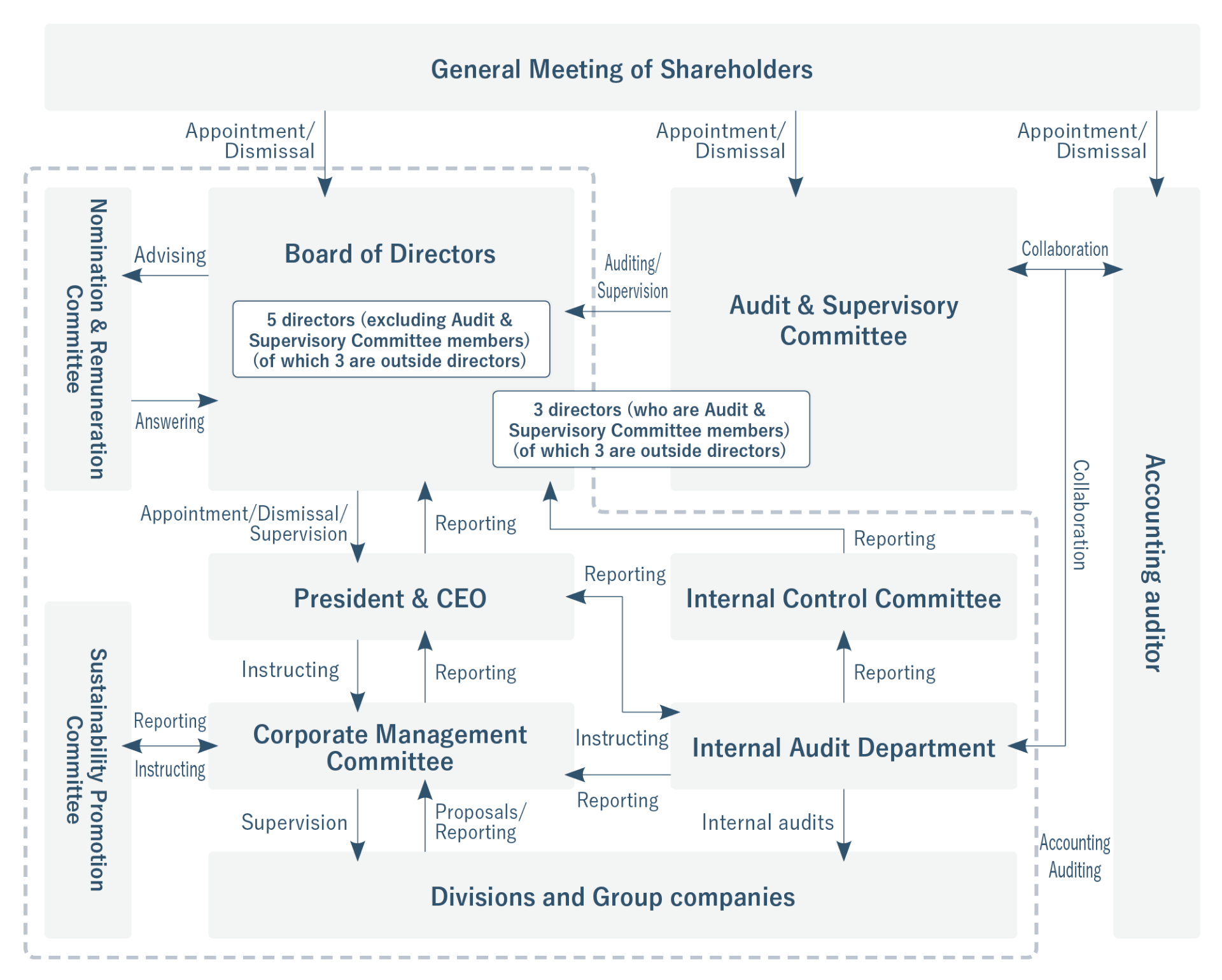 ©COPYRIGHT FOOD & LIFE COMPANIES Ltd.
ALL RIGHTS RESERVED.