D&I Promotion Framework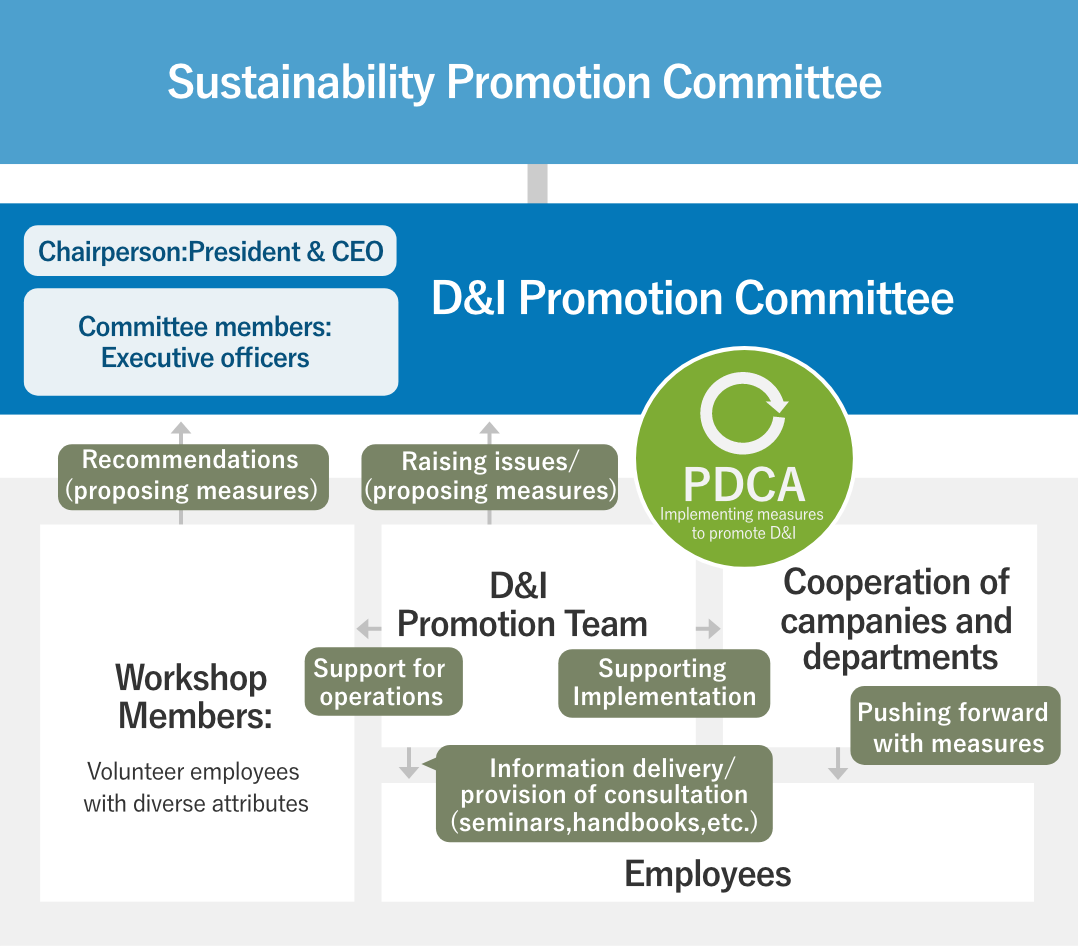 The Sustainability Promotion Committee was established with the goal of enabling the continued sustainable development of F&LC and society. The D&I Promotion Committee is subordinate to this committee.
The D&I Promotion Committee is a supporter, helping to smoothly promote the D&I-related initiatives of F&LC as a whole. The Workshop, which is composed of volunteer employees, and the Personnel Affairs Department as the D&I Promotion raise issues and propose measures to the committee. In response, the committee confirms information and gives advice, supporting the promotion of D&I. Having set listening to the voices of employees as a priority task, companies and departments are working together to complete measures.